EMPIRE NISSAN AWARDED TOP HONOR FROM NISSAN NORTH AMERICA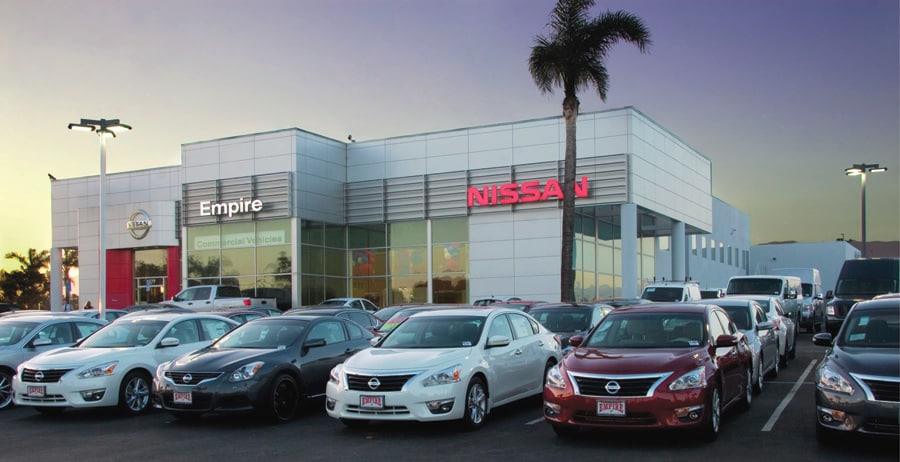 Ontario, CA - Empire Nissan in Ontario has been recognized for consistently delivering outstanding results in sales and customer satisfaction by receiving Nissan North America's coveted Award of Excellence award.

More than 1,000 Nissan dealerships compete each year for the highly esteemed award which is based on more than a dozen stringent business criteria that evaluate everything from customer feedback to adherence of visual identity standards. The top 15 percent of dealers are recognized each year.

"The Award of Excellence is the ultimate recognition of Empire Nissan's leadership across all areas in the dealership," said Fred Diaz, Senior Vice President, Sales, Marketing and Operations. "From sales to service, it's a direct result of a dealership's commitment to ensuring the highest level of performance and customer satisfaction."

Empire Nissan is located at 1377 Kettering Drive, Ontario, CA 91761.

For more information, please contact us at 888-610-4708